As we enter another year, we are constantly reminded that the climate change clock is ticking – but how much time do we really have? This article outlines the key climate targets we must achieve if we are to limit the worst impacts of climate change and secure a planet where we can all thrive.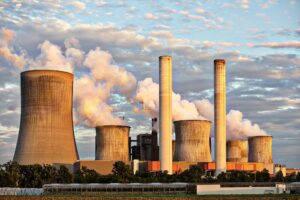 2030
The United Nations Intergovernmental Panel on Climate Change (IPCC) published a report in 2018 set 2030 as the climate change deadline for greenhouse gas emissions to be halved to effectively reach net zero by 2050. Halving emissions would limit the global temperature to 1.5 degrees Celsius, reducing the effects of global warming and climate change.
During the famous Paris Agreement in 2015, 196 parties agreed to limit the global increase in temperature to 1.5 degrees Celsius. After the recent COP27, current pledges by parties put the world on track for a 2.5 degrees Celsius temperature rise. The IPCC stressed that we must decline emissions by at least 45% compared to 2010 levels in the next seven years to limit global warming.
2035
The most ambitious climate target has been set by the UK government, stating that they will reduce emissions by 78% by 2035. This takes the UK more than three-quarters of the way to reaching net zero by 2050 and stays consistent with its carbon budget.
2045
Sweden and Germany have set bold targets to reach net zero by 2045. Net zero is a balance between the volume of greenhouse gases we produce and the volume we remove from the atmosphere elsewhere. Most countries will hopefully follow in the next decade.
2050
The ultimate goal of all climate action is to reach net zero by 2050. Achieving net zero means the amount we put into the atmosphere is no more than the amount we remove.  The Race to Zero requires these drastic emission reductions by 2030. The UK was the first major economy to set a legally binding target of achieving net zero by 2050.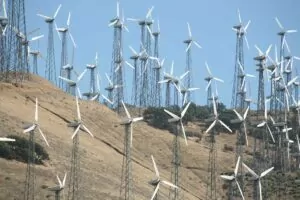 In 2020, the top seven emitters accounted for approximately half of the global greenhouse gas emissions. These emitters include China, the European Union, Brazil, the United States of America, Indonesia, and the Russian Federation. Approximately 75% of global greenhouse gas emissions are the responsibility of 20 countries. At COP27, António Guterres, United Nations Secretary-General, stated "We need commitments that will deliver a reduction of emissions by 45 per cent by 2030 so we can reach net zero emissions by mid-century."
2060
Russia announced its net zero commitment in 2021 with a goal of 2060. Saudi Arabia followed suit also committing to 2060 as a deadline. The hope is for the countries to bring their targets forward to 2050 consistent with the other 130 parties.
2070
The latest of all the net zero targets was set was Narendra Modi, India's prime minister who announced a target of 2070 during COP26. India is currently the world's third-largest greenhouse gas emitter, with annual emissions exceeding three billion tonnes. Prime minister Modi pledged that cumulative emissions will be lowered by 1 billion tonnes by 2030.
Time will tell if these targets are met, but progress is in setting and working toward them.