As a society facing one of the biggest challenges in history, we must come together to tackle the climate emergency for future generations. Our Climate Wise ambassadors are passionate individuals who are committed to taking climate action now so that together we can make a global difference.
We sat down with two of our newest ambassadors, Katrine Burford-Bradshaw and Calum Bruce, to find out how they've kick-started their Climate Wise journey.
What is a Climate Wise ambassador?
We have brought together a group of people who are motivated to protect our planet and reverse the effects of climate change. They help us raise awareness of the brilliant work our projects are doing and encourage more people to do what they can to reduce their impact on the planet.
Becoming a Climate Wise Ambassador doesn't have to be a full-time commitment. Both Katrine and Calum found it offered them the opportunity to tackle climate action and inspire others to do the same, whilst still continuing in full-time roles elsewhere.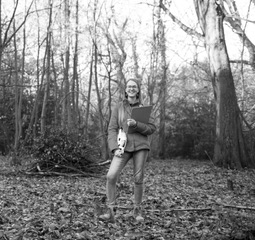 Katrine: "Climate activism is something I've found myself naturally drawn to over the years, and I felt like my full-time job wasn't fulfilling my desire to make a difference. Climate Wise is another addition to my life that empowers me to make a change."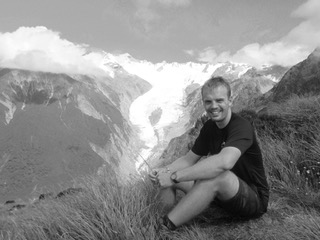 Calum: "Since studying Geography at University, I've seen how climate change is rapidly impacting the environment, and I wanted to do more besides changing my diet etc. Climate Wise seemed like the perfect way to amplify my impact."
Why is climate action important?
Every year we are witnessing more changes ever closer to home, including devastating natural disasters and the loss of habitats. By being a part of our Climate Wise community, our ambassadors are helping educate others on why it's essential to become more climate-conscious and take action now.
Katrine explains: "If you look at the state of the current climate from a scientific perspective, it only takes a slight one-degree temperature rise to massively affect ecosystems, biodiversity and habitats. So, if we want a planet for our future generations, we must act now."
Calum says: "Climate change is something humanity has known about for decades, and now the impact it's having is becoming irreversible – I can't sit by and watch that happen."

How are they helping us drive change?
Here at Climate Wise, we want to help individuals to offset their unavoidable carbon footprint by pooling donations into projects that are helping to reduce and slow down climate change. Helping to support our mission, our ambassadors have utilised social media as a tool to raise awareness.
Katrine says: "Everything we do in our daily lives has some form of impact on the environment, and as individuals, we need to take some responsibility for that."
Calum added: "There is this misconception that the human world and the natural world are two separate things, which means people living in urban cities feel detached from the emergency that's happening around them."
Often the more we find out, the more discouraged we become. From wildfires across the USA to record-breaking global temperatures, for many people the barrage of negative news can become overwhelming.
Katrine suggested: "Start small and take one step at a time. Sometimes the climate movement can be overwhelming, but it doesn't have to be!
You could simply have one meat-free day a week or choose to use bamboo straws instead of disposable ones, and already you'll be reducing your carbon footprint. These small changes add up to make a more significant difference."
Calum said: "It's very easy to feel powerless in the face of the climate crisis, so taking small steps can reduce that feeling. Climate Wise supports projects that are actively reducing unnecessary carbon emissions and making a difference to communities globally for the price of a takeaway coffee."
Carbon offsetting is just one of the many things our ambassadors do to live a more sustainable lifestyle. Here are a few of the other ways they take climate action every day:
Following a vegetarian diet or reducing their meat intake
Shopping at sustainable and ethical brands
Using reusable products like bamboo straws and mugs
Sourcing their food locally from organic farms
Choosing to walk instead of driving where possible
Writing their local MP to initiate change

Are you willing to make a global difference?
Climate action starts with each of us choosing to change how we think and act towards the environment in our daily lives.
By pooling donations, we can maximise the investment in global projects that are making a difference to the world we live in.
Click here to find out how you can begin your carbon offsetting journey, or if you've been inspired to join our community of Climate Wise ambassadors, find out more here.